Yesterday we took possession of our 1 BBL pilot brewery. Without any further ado (and with Viola for size comparison):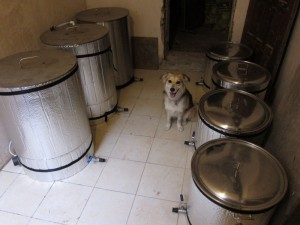 It's not a big plant, at 165 litres per batch, but the journey of a thousand miles begins with a single step.
We're still working on suppliers, council paperwork, and waiting for some finishing on the space. But we're on track to start selling in August. Perfect for the Olympics hangover.
Now to brew some BETA beer in the garden.